Hola! I've just completed a few ATCs recently and here are some of them.
Please e-mail me at jambuapple@gmail.com if you would like to swap atc with me. I am more than happy to do it!
Hope I can meet up with my swap buddy tomorrow at Scrappingville! Hehehe....(hope mr hubby won't follow cos' then I can't spend longer time at the shop!)
Ciao!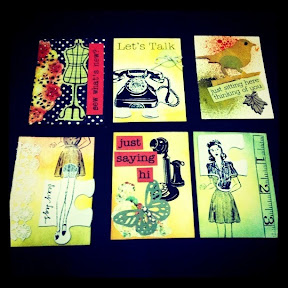 - Posted using BlogPress from my iPad